Replacing your air conditioner is something you'll probably have to do at some point if you live in your house for several consecutive years. If you're thinking about initiating the air conditioning replacement process, it's a good idea to familiarize yourself with what this process will look like beforehand.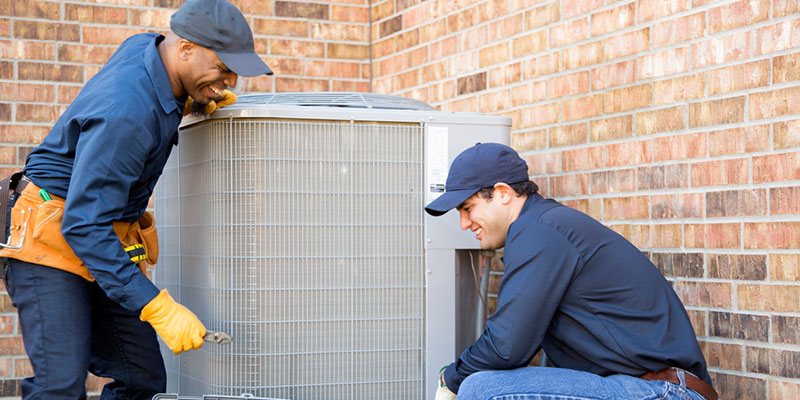 Here's the typical process we follow when we manage air conditioning replacement projects:
To start, we'll perform some basic calculations to determine what size air conditioner your home needs. We'll use this information to give you a comprehensive quote prior to the air conditioning replacement.
On the day of installation, we'll remove any remaining refrigerant from your existing AC unit. We'll then cut the power to your unit and start removing all the pieces. We'll take care of disposing of your old unit for you.
Depending on your project, we'll make modifications to your ductwork or conduct any needed repairs.
Once the ductwork is ready to go, we'll put the new unit in place and start hooking it up to your home. We may also install a new thermostat indoors. After everything is in place, we'll run several tests on your new unit to make sure everything works like it should.
From start to finish, the air conditioning replacement process should only take about a day. If you have any questions about this process or you'd like to get an estimate for a new system, don't hesitate to get in touch with us.