Bigger spaces require bigger HVAC systems to cool the building down.
It requires a lot of work for your heating, ventilation, and air conditioning (HVAC) system to cool down your space. The larger the space, the more work is required, so commercial and industrial spaces often utilize larger and more complex parts in their HVAC systems to fully handle their heating and cooling needs. There are a couple different options for cooling down these larger buildings. One of these options is using cooling towers.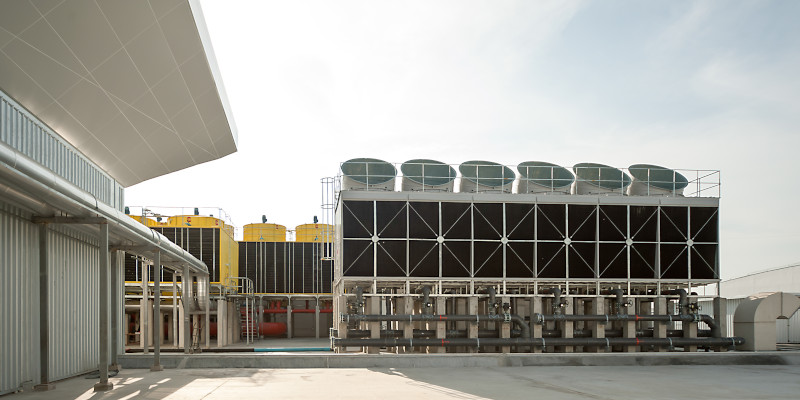 If you've noticed a large, tower-like structure on top of an office building or large industrial space, there's a good chance this is a cooling tower. Cooling towers are designed specifically for larger spaces and heat and cool water to function. They work together with chillers in an office's basement to dispose of the unwanted heat.
Like with any piece of equipment, regardless of size, cooling towers can run into issues. Over time, parts can malfunction, wear down, or encounter any number of problems that require maintenance or repair. Not every HVAC technician can handle these issues and associated repair, however. Because of their complexity, cooling towers require a technician with special knowledge and training to properly take care of them.
Here at Reliant Heating and Air Conditioning, we have qualified technicians who have all of the necessary training, experience, and knowledge about how to work with various different types of HVAC systems, including chillers and cooling towers. If your Clearwater, Florida commercial or industrial space has a cooling tower that needs some maintenance or repair, reach out to us today.
---
At Reliant Heating and Air Conditioning, we service cooling towers in Clearwater, St. Petersburg, Tampa, Brandon, Land O' Lakes, Shady Hills, Dade City, and Sarasota, Florida.