Our team offers high-quality split system air conditioners to help you keep your building cool even in the height of summer.
At Reliant Heating and Air Conditioning, we have extensive experience in the HVAC industry, and we are familiar with all the major types of air conditioning units. In our experience, one of the most popular types of air conditioner is the split system model. Split system air conditioners are probably the variety you are most familiar with, but you may not know how they work. Below, we will provide a brief explanation of how split system air conditioners work, so you can decide if they are right for you.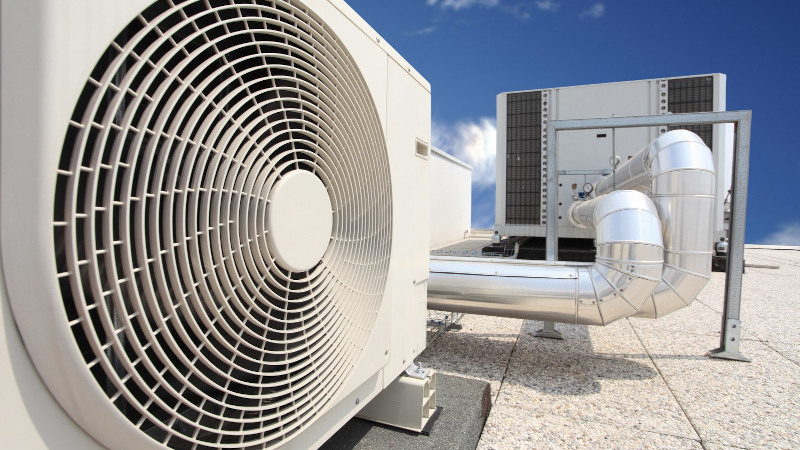 Split system air conditioners get their name from the fact that they use two units, one indoors and one outdoors, to cool the buildings they are attached to. The outdoor unit contains the compressor coils, which in turn contain the refrigerant. This chemical is pressurized in the coils, then passes through the system's expansion joint, where the pressure falls and allows the refrigerant to convert to a gas and release heat in the process. Once the refrigerant has become gaseous, its temperature drops considerably, and it flows inside to the evaporator coils of the indoor unit. The indoor unit then draws air over the evaporator coils, which cools down the air by sucking the heat out. From there, the refrigerant returns outdoors to the compressor to release the heat it has gathered and starts the cycle over again.
Our team is proud to serve the community here in St. Petersburg, Florida, and we want to help you get the best air conditioning unit for your needs. If you want to know more about split system air conditioners and how they work, we encourage you to give us a call—our experts can help you determine whether these units are right for you.
---
At Reliant Heating and Air Conditioning, we service split-system air conditioners in Clearwater, St. Petersburg, Tampa, Brandon, Land O' Lakes, Shady Hills, Dade City, and Sarasota, Florida.