Many people take their home's HVAC for granted – until a problem hits. Then, they're struggling with the heat of the summer days.
The air conditioning system plays an important role in our homes and deserves regular attention. It's best to have your air conditioning unit checked by a professional at least once a year, or ideally twice a year.
Let's look at the importance of scheduling an HVAC check-up and discover when is the best time to schedule it.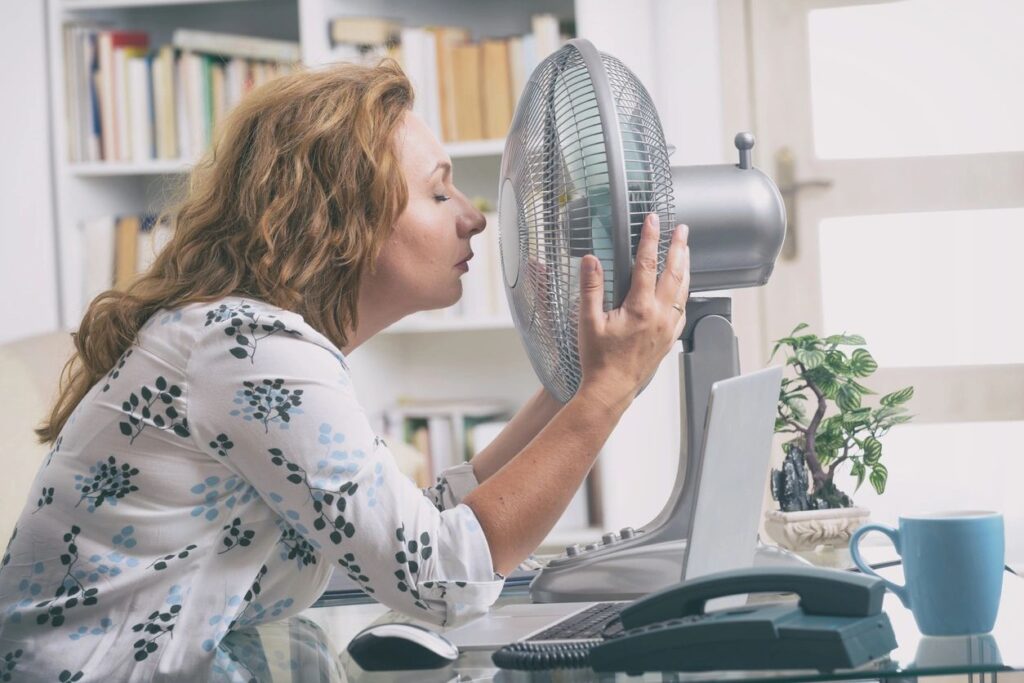 Why is it important to schedule an HVAC check-up?
Allowing a professional to inspect your HVAC unit has several benefits. These include ensuring that your system is running efficiently so that it's cost-effective, safe, dependable, saves money, and extends the system's lifespan. 
Think of HVAC check-ups as a preventative measure. It's important to schedule check-ups so that the technicians can catch any issues and then resolve them. Being proactive and scheduling preventative maintenance rather than waiting until it's obvious that your air conditioning system is causing problems can also help you avoid further damage to the system and associated costs.
Remember to always schedule a professional who knows the complex HVAC systems and has experience. HVAC check-ups are peace of mind for you and your family and are essential to ensure your comfort, especially in the summer.
So, when is the best time to schedule an air conditioning check-up?
Many people leave their air conditioning preventative maintenance until early summer so that the system is in tip-top condition for the warmer months. However, this is not the ideal time because technicians can be very busy during this period, and if an issue is discovered just as it is needed most, you can find yourself in a toasty situation. 
At Reliant Heating and Air Conditioning, we believe that Spring and Fall are the best times to get your HVAC check-up scheduled. Here's why. 
Anyone who has experienced the Florida summer heat will tell you that their air conditioner is essential. Before the heat builds up, it's time to think about air conditioning services, including any maintenance, repairs, or replacement.
April is a great month to schedule an HVAC check-up because you're getting the air conditioning checked just before the heat of the summer hits. Having a professional inspect your air conditioning system in Spring, before the arrival of the Florida summer heat, prevents you from having to wait on a big repair while you suffer through the heat and humidity.
Floridians know that once the summer heat cools off and winter approaches, you're reaching for that sweater in the evenings. In the Fall when the temperature drops and you start to notice a chill in the evening, that's when you'll need to start thinking about your heating system.
October is also an ideal month to schedule an HVAC check-up because you're taking action just before the cooler temperatures kick in.
Before the Winter is upon you, ensure that your furnace or heat pump is performing efficiently. Don't get caught out during a cold snap.
Rely on us
At Reliant Heating & Air Conditioning, you can rely on us for all your HVAC services including air conditioning, heating, and industrial HVAC systems. You can expect quality workmanship, products, and customer service. 
No wonder homeowners and business owners in Clearwater, Florida, have been depending on us for over 20 years. We are proud to serve them and welcome new customers.
No time like the present – let's get you booked in for an HVAC check-up. Give us a call for a free estimate.